EU ETS Company Database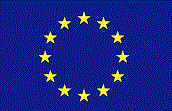 The carbon disclosure solution
Climate change, the most serious environmental issue, represents a significant threat to the financial community. Facing a changing world and a new regulatory regime, investors must be able to identify and assess the risks and opportunities created by the new carbon-constraining policies.
To help financial investors and carbon traders in this task, Carbon Market Data designed the EU ETS Company Database, a unique and innovative carbon disclosure solution.
The EU ETS Company Database currently provides, for more than 1,000 companies, the following strategic information:
CO2 verified emissions
Distributed allowances
New entrant reserve allowances allocated from 2013
Transitional allowances allocated from 2013
Emissions-to-cap figures
CERs surrendered for compliance
ERUs surrendered for compliance
Type and country of origin of CDM and JI projects (generating the CERs/ERUs used for compliance)
List of installations
CO2 emissions by country
List of parent companies (with % of shareholdings)
List of subsidiaries (with % of shareholdings)
Sector of activity
Contact details
ISIN company code
BVD company code (from the Amadeus database)
A great step forward in corporate carbon disclosure
The EU ETS Company Database currently includes:
More than 1,000 companies from 31 European countries (EU + Norway + Iceland + Liechtenstein)
More than 95% of all EU allowances allocated to installations
All available phase I (2005-2007), phase II (2008-2012), and phase III (2013-2020) data
A key feature of our carbon information solution is that it displays corporate carbon data at three levels:
Group level (equity-based)
Company level
Installation level
User Manual
We invite you to consult the glossary (in 23 languages) for a definition of the main terms.
---