EEA ETS Contact Details Database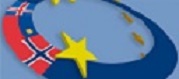 Covering 160 power plants and factories based in Norway and Iceland, with more than 400 contacts
This database contains all the contact details of the EU ETS-participating facilities based in EEA countries (Norway, Iceland, Liechtenstein): power plants, refineries, iron & steel factories, cement & lime plants, glass making plants, pulp & paper mills, bricks & ceramics factories plus installations from many other sectors (such as pharmaceutical companies, car manufacturers, food & drinks companies, hospitals, universities, water utilities, ...).
For each contact, the following information is supplied:
Installation name
Country
Sector of activity (as defined in the EU ETS Directive)
Contact name
Relationship (Account holder, Account holder representatives, Verifier representative)
Postal address
1 or 2 phone numbers
1 or 2 email addresses
Fax number
This database contains more than 400 contacts related to the 160 installations participating to the EEA carbon trading scheme. The installation contacts include carbon traders, carbon portfolio managers, energy and environmental managers, compliance managers, carbon emissions verifiers, and industrial plant managers.
Providing you with a large contact base from different sectors of activity, the EEA ETS Installation Contact Details Database is the ideal tool to support your marketing campaigns and boost your sales revenues.
Product specifications:
1 Excel file
160 installations with their 440 contacts
Countries covered: Norway, Iceland, Liechtenstein
Updated on a weekly basis
Price: EUR 250 Order Now
How to order
To make an order now or ask for information, please write us to sales@carbonmarketdata.com.
---