EU ETS Database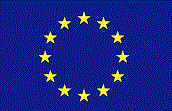 28 countries, 12,000 power plants and factories
The EU Emissions Trading Scheme (EU ETS) started in 2005, and is the largest cap-and-trade scheme in the world. It covers all EU countries with around 12,000 installations.
The EU ETS Database provides the following information on all EU ETS installations:
contact details (address, email, phone number)
sector of activity
account holder
account status
number of freely allocated allowances for the whole period 2005-2020
New entrant reserve allowances allocated from 2013
Transitional allowances allocated from 2013
verified emissions and compliance status for the period 2005-2020
Number of CERs and ERUs surrendered for compliance from 2008 to 2012
Surrendered units information: type of unit (EUA, CER, ERU), originating registry, unit serial block ID, project identifier (for CERs and ERUs) with link to the CDM-JI Project Database
powerful analytic tools that provide you with strategic information such as the real emissions-to-cap figures calculated by installation, sector, city or country
The EU ETS Database also provides the following information:
pre-allocated allowances per country
allowance reserves per country
Allowance reserves include EUAs available for auctioning by Member States, as well as new entrant reserves and other special reserves (e.g. CHP reserves).
For subscribers to the Expert version
Word and Excel Report Generator. All the information from the database is available for download in Word, Excel or PNG (charts) format only to Expert version subscribers. Phone number and email address data of EU ETS contacts are also available only in the Expert version of the EU ETS Database. For more information on how to subscribe to the Expert version, please contact us by email at info@carbonmarketdata.com.
Mapping Tool
The EU ETS Mapping Tool enables you:
to navigate geographically through all countries, regions and administrative areas in Europe
to identify the power plants and factories located in specific areas
to view the distribution of carbon emissions and allowances across Europe
Functionalities
EU Emissions Trading Scheme - Phase III
Greenhouse gas coverage: carbon dioxide (CO2), nitrous oxide (N2O) and perfluorocarbons (PFCs)
List of EU ETS Sectors - Phase III
| Sector of activity | Sector of activity (cont'd) |
| --- | --- |
| Combustion of fuels | Gypsum and plaster boards |
| Refining of mineral oil | Pulp |
| Production of coke | Paper |
| Metal ore roasting or sintering | Carbon black |
| Pig iron or steel | Nitric acid |
| Ferrous metals | Adipic acid |
| Primary aluminium | Glyoxal and glyoxylic acid |
| Secondary aluminium | Ammonia |
| Non-ferrous metals | Bulk organic chemicals |
| Cement | Hydrogen (H2) and synthesis gas |
| Lime | Soda ash (Na2CO3) and sodium bicarbonate (NaHCO3) |
| Glass | Capture of greenhouse gases |
| Bricks and ceramics | Transport of greenhouse gases by pipelines |
| Mineral wool | Geological storage of greenhouse gases |
For more details on the EU ETS legislation, download here the EU ETS Directive 29/9/CE.
EU Emissions Trading Scheme - Factsheet (European Commission website)
User Manual
* EU ETS = European Union's Emissions Trading Scheme
---