CRC Database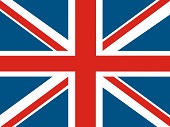 UK's carbon disclosure solution for the non energy-intensive sectors
The CRC (Carbon Reduction Commitment) Energy Efficiency Scheme is a mandatory emissions trading scheme for the UK that aims to reduce carbon dioxide (CO2) emissions through energy efficiency.
The CRC Database enables users to:
search information on the more than 2000 organisations included in the scheme
access the performance league tables ranking organisations through early action metrics
discover the carbon footprint of some of the biggest UK organisations, totalling 61 MtCO2
view aggregated data by regulator (England and Wales, Northern Ireland, Scotland)
search companies by location (town, postcode) and use the Google maps functionality
CRC organisations are responsible for around 10% of the UK's CO2 emissions. The carbon footprint of these organisations in the fiscal year 2010/11 amounted to 61 MtCO2.
The scheme features a range of reputational, behavioural and financial drivers, which aim to encourage organisations to develop energy management strategies that promote a better understanding of energy usage.
For more information on the UK's CRC Energy Efficiency Scheme, visit the UK's Environment Agency website .
The CRC Database is part of the World Carbon Market Database and is accessible online by users registered to the Demo version.
Not registered yet? Click here to create a new account.
---